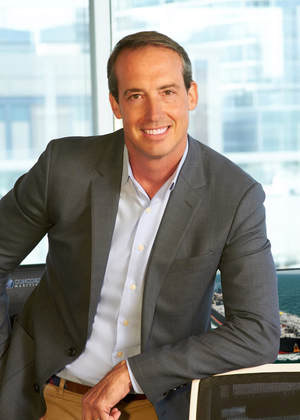 Ben Ognibene
Chief Executive Officer
Read Full Bio
Starting as a broker trainee, Ben climbed his way to chief executive officer managing every aspect of the commercial business along the way.  The latter half of his 25-year career has been focused exclusively on providing leadership in the management and development of international third-party tanker pools.
Career Highlights
CEO, Board Member – Heidmar
Board Member – WOMAR
Projects Desk – Poten & Partners
Broker trainee – Seabrokers
Lehigh University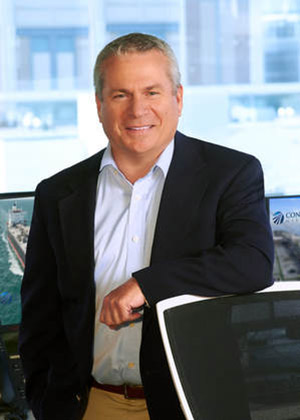 Jim Hurley
Chief Operating Officer
Read Full Bio
With 30 years chartering experience from the viewpoint of both an operator and charterer, Jim has seen it all. A graduate of New York Maritime College, he sailed for five years as an officer on a variety of merchant vessels. Jim spent the first half of his career ashore providing chartering and logistics services for high volume multinational oil companies and traders. Repeatedly tested with challenging assignments, he consistently succeeds utilizing effective chartering strategies across the global crude tanker markets.
Career Highlights
Managing Director, Suezmax & VLCC Pools – Heidmar
Manager, Chartering and Logistics – Hess Oil
Chartering Manager – Bayway Refining, Tosco, Phillips 66
SUNY Maritime College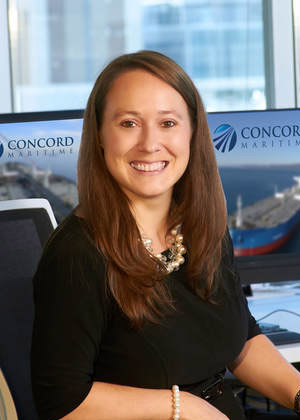 Kristen Fugiel
Controller
Read Full Bio
For nearly 20 years Kristen has performed accounting, auditing, managing, and controlling functions with a focus, the past 11 years, on tanker pools. Reporting and transparency are fundamental pillars of pool management, a discipline Kristen has perfected during her many years managing third party ships. Her early training from Arthur Andersen and Ernst & Young has provided her with a thorough foundation to her craft.
Career Highlights
Assistant Controller – Heidmar
Accounting Supervisor – Warnaco
Senior Auditor – Ernst & Young LLP
Marist College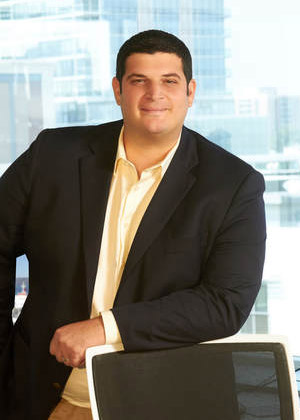 Nikolaos Kontos
Director, Operations
Read Full Bio
A Greek family lineage rich in sailing history made Niko's early choice as a seafarer a natural one. His experience on tankers, container vessels, bulkers, and general cargo ships has provided him with solid groundwork for his shore-side career. The depth and breadth of his operational experience is consistently on display through his resourceful out of the box thinking. He effectively maximizes commercial considerations while maintaining the highest level of safe operations.
Career Highlights
Fleet Manager, Aframaxes – Heidmar
Chief Mate license, unlimited tonnage, USCG
SUNY Maritime College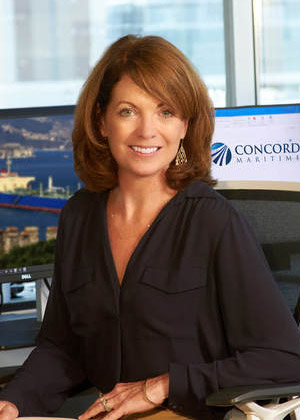 Noreen McCarthy
Director, Pools
Read Full Bio
Noreen is responsible for all the unheralded behind the scenes work critical towards pools achieving and maintaining equitable, current, and user-friendly status. A 17-year veteran in the pool management business she has provided quality control, documentation, pool formula creation, and management services to leading international pools. Noreen has steadily built her stature-accumulating experience along the way from Stolt-Nielsen, American Marine Advisors, International Product Tankers (OMI), and Heidmar.
Career Highlights
Manager, Quality Control, Pools – Heidmar
Coordinator, Sigma, Star, Seawolf – Heidmar
Trained at Stolt-Nielsen
Lisa Brown
Accounting Manager
Accounting Manager, Aframaxes – Heidmar 

Senior Auditor – Deloitte 

University of Connecticut 
Read Full Bio
Attention to detail, thoroughness, and a great capacity enables Lisa to produce flawless reporting on the intricacies of periodical contributions/distributions, revenue, and expenses for the many voyages our vessels perform.  Educated with a degree in accounting from the University of Connecticut, years of auditing at Deloitte, and as a General Accounting Manager with a publicly traded company, it is no surprise Lisa can individually manage the accounting of a large fleet. 
Uday Mishra
Managing Director, Concord Maritime UK Ltd
Fleet Manager, Suezmaxes/VLCCs – Heidmar 

Master Mariner, Tankers – Varun Shipping 

University of Bombay – Bachelor of Nautical Science
Read Full Bio
Successful completion of training onboard the highly esteemed T.S. 'Rajendra' was an early indication of Uday's commitment to excellence, duty, safety and the welfare of others.  These traits, combined with his experience sailing with the Shipping Corporation of India and Varun Shipping, enabled him to climb the ranks once ashore in London.   Uday advanced from vessel operator to fleet manager, responsible for the global voyage management, operations, and post fixture of Heidmar's Suezmax and VLCC fleets.